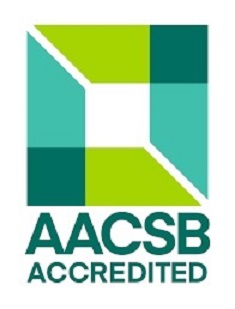 S&P Capital IQ Resources
Please report dead links, corrections, or suggestions to Larry Schrenk.
NOTE: This software is frequently updated, so some of the information below may reflect earlier verions.
Go To: Access | WSU Videos | Quick Start | Documentation | CapIQ Help | Video Tutorials
How to Get Access: There is a link on the Library's database page. Click on 'Capital IQ' and login using your WSU information.
Office (Excel) Plug-In Download: Capital IQ Dashboard > My Capial IQ (red button) > Downloads
NOTES:
The Office (Excel) Plug-In does not work on Macs unless you have a Windows partition.
Having the Office (Excel) Plug-In installed significantly increases the time it takes Excel to load, so you may not want to keep it installed unless you are using it regularly. (It is not enough to uncheck the box in the Excel Add-Ins list. It will just come back as checked, when you next open Excel. You need to uninstall the program in the Control Panel.)
I developed these videos for use at Winona State. Each is a quick introduction to an aspect or function of Capital IQ. If you want to use this software in a serious way, there are more resources below, but these short videos should get you started.
Introduction (mp4, 27:36)
Overview (mp4, 5:49)
Firm Data and Analysis (mp4, 10:41)
Charting (mp4, 5:42)
Screening (mp4, 15:06)
Excel Plug-in (mp4, 14:28)
Excel Plug-in Templates (mp4, 14:09)
Downloading Financial (and Other) Data (mp4, 16:59)
Peer Group Construction (mp4, 14:38)
Analysts and Estimates (coming)
Company News and Developments (coming)
Industry Analysis (mp4, 7:11)
Portfolio Analysis (coming)
Exploring the Details: Where'd They Get That Number? (Sources and Calculations) (coming)
Quick Start Quide 1 (pdf)
Quick Start Quide 2 (pdf)
Manuals/Instructions/Guides
Excel Plug-In Manual (pdf)
Excel Plug-In Template Guide (pdf)
How to Extract Original Financial Statements Out of Capital IQ (pdf)
Guide to S&P Capital IQ Stock Reports (pdf)
Quick Reference ('Cheat Sheets')
Quick Intelligence (pdf)
Company Intelligence (pdf)
Searching Short Cuts (pdf)
Excel Plug-In (pdf)
Excel Plug-In Shortcuts (pdf)
Screening (pdf)
Screening Visualization Tool (pdf)
Capital IQ Help Resources (Login Required)
Capital IQ has a Help Page that includes the following categories:
Getting Started

Popular Functions

Popular Topics
NOTE: Under Training Webinars > S&P Capital IQ Platform Webinars > S&P Capital IQ - Refreshers & General Training, I recommend the (On Demand) January Refresher Series: Company Intelligence, Comparables, and Excel.
Definitions: Definitions/descriptions of the line items, e.g., gross profit, net income, etc., and their calculation can be found in the Financials Glossary.
Introductions
Introduction to S&P Capital IQ (YouTube, 6:33)
Capital IQ Introduction (YouTube, 13:33)
Excel Plugin
Install Capital IQ Plug-In for Excel (YouTube, 5:34)
Detailed Comps Template [Ratios] in CIQ (YouTube, 12:23)
Capital IQ has an excellent on-demand training webinar, "January Refresher Series: Excel (On-Demand)". Link (login required)
Screening
Using the Screening Tool (YouTube, 1:51)
How to Screen (YouTube, 4:26)
Stock Screening (YouTube, 12:00)
Screening for People (YouTube, 3:33)
Identifying Comparable Companies for Valuation (YouTube, 12:58)
Charting
Charting Basics (YouTube, 1:51)
Sector Charting (YouTube, 2:46)
Financial Statements
Financial Statement and Stock Price Downloads (YouTube, 6:05)
Company and Transaction Comparable Analysis (YouTube, 3:47)
Identifying Comparable Companies for Valuation (YouTube, 12:58)
Portfolio Analysis
Intro to Using the Portfolio Analysis Tool (YouTube, 7:20)
Other
Mergers and Acquisitions Data (M&A) (YouTube, 4:57)
M&A Trends and Analysis (YouTube, 1:57)
Event Study Using Excel and Capital IQ (YouTube, 25:35)
Credit Analytics (YouTube, 3:12)
Capital IQ Shortcuts (YouTube, 1:15)
Updated: 10/2020